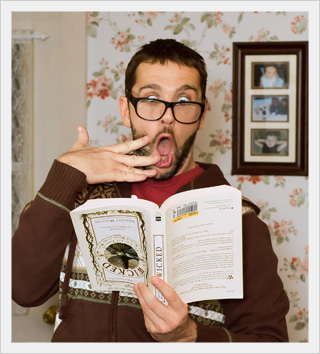 Your business is extraordinary at what it does. Whatever it is you manufacturer, manage, or sell, you strive to be the best. You've dedicated resources and time to create an excellent product or service.
And as most sustainable businesses know, doing what you're great at and delivering it consistently is the recipe for success. Sure, you might innovate and try new things, but the best ventures are ones that have a solid core and are rooted in your distinguishing point of difference.
So what would you think if your business suddenly decided to invest significant resources (we're talking hundreds of thousands of dollars in capital and work hours) into developing a new product that it has no experience in or training about?
Say for example that your run a successful chemical manufacturing company. What if suddenly your top executive decided that he or she wanted you to also start manufacturing heavy-duty trucks within the next year?
You'd probably be doubtful about that decision and have to worry about stretching your resources too thin and having to undertake extensive training in a hurry.
You might be shocked then when you hear how many businesses make a decision exactly like that when it comes to their EH&S management.
Many large manufacturing businesses, successful in their respective fields, make the decision to take an unusual sharp turn into the software development industry by designing, building, and implementing their own custom, in-house EH&S management platform.
Yes, there are reasons why an in-house solution might seem like a good idea. Businesses usually have a wish list that they think only in-house can give them:
Control over how the software looks and feels
Built specifically to meet your needs
Data is secure and confidential
You can trust the person building it – knows your business inside and out
But those benefits can come at an extraordinary cost – it's incredibly expensive and difficult to maintain in the long-term, and design & implementation can take years. And with the ways industry regulations change, you'll either constantly be updating your in-house software or you'll get stuck with a dinosaur of a platform that no longer functions 5 years down the road.
If you're considering building an in-house EH&S system (and it doesn't matter if you're a big business or a small one) we advise you to consider these 4 shocking facts about choosing a turn-key EH&S solution instead (and we think they might sound familiar…):
Four Shocking facts about Third-Party EH&S Software
You control over how the software looks and feels
Any EH&S software worth its salt will give a full range of customization options. And this means more than just letting you brand it with your own name and logo and maybe rename a few labels.
Good EH&S software lets you control the workflows and 'feel' of the software. This means you're not locked into doing things in a certain way or order that doesn't make sense for how your employees actually do their jobs. Forms and menus are dynamic, and the software is flexible enough to use your definitions and inputs rather than expecting you to squeeze into a cookie-cutter solution.
Ask yourself, how do you want the software to look and how do you want the user experience to feel like? A good EH&S software developer will be open to giving you what you want – you don't need to go in-house to attain a high degree of control over the software you'll be using.
It's built specifically to meet your needs
Not every business needs the same software or functionality, which is why many businesses think that the only option is to build it for themselves. Not true. Today there are options in the software market that are designed specifically to meet the needs of your business, down to the smallest detail.
Need state and federal reports specific to your industry? Need custom internal reporting? Need to track unique KPIs? Need to do reporting to a head office or international body? All of that can be done with turn-key software now.
Because you operate in the age of technology, you're probably using other software platforms to manage other data streams (like SAP, Excel, JD Edwards, and so on) or using advanced manufacturing technology like Continuous Monitoring Systems (CMS). Even these types of technologies can be seamlessly integrated with EH&S software solutions.
It keeps your data secure and confidential
Your data is priceless, and understandably most businesses want to keep it under lock and key.
For most EH&S software platforms available for purchase, security is a top priority. For example, ERA implements bank-level security measures to protect data, including physical measures and superior digital encryption. We use secure cloud servers with double redundancies and disaster recovery.
And importantly, you own your data at all times, and we never disclose anything about your data.
You can even keep your data internally secure by restricting who has access to edit or even see what type of data streams you use.
There are many ways to keep your data secure that doesn't require locking it away in a vault in your CEO's office. In fact, EH&S software developers have had to invest heavily into security measures just to stay competitive; by partnering with one you'll more likely improve your overall data security beyond what your business alone could achieve.
The person building it knows your business
Here's where you can separate the true EH&S software experts from the crowd. Today there are many third-party developers out there making "generic" EH&S software. Generic software might, at best, be tailored to your general industry but is more often a catch-all EH&S database.
When a software developer takes the time to learn about your specific business (and goes deeper than learning your basic industry regulations) you get more than a fancy spreadsheet: you get a tool that meets your specific needs and personal business goals.
The way your company handles data, does business, and sets goals is unique. There are a select few EH&S software platforms that manage to properly balance meeting those unique requirements without the price tag of a unique build.
Do Better by Working Together
Your company is amazing because it has spent years continuously improving its product and services, learning from mistakes and honing its craft. That's why clients choose you.
We're proud to make the same claim: ERA has worked for 20 years now developing our EH&S platform into an enterprise system being used by some of the globe's most successful Fortune 500 companies and by forward-thinking small and medium businesses. We've dedicated ourselves to master software development, environmental management, regulatory compliance management, chemistry, and industrial hygiene. It's because we offer all the benefits of an in-house build – and more – without the price tag or hassle that clients choose us.
If you're considering an in-house build for your EH&S software, we encourage you to bring us your EH&S wish list first. You might be shocked at how much easier and effective EH&S software can be.
Image used with permission from Colby Stopa

Alex Chamberlain is a writer for ERA Environmental Management Solutions.