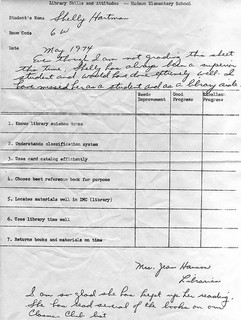 It seems like almost every business in North America is going full steam ahead when it comes to sustainability, and publishing sustainability reports is quickly becoming a standard practice.
But if you've never written a sustainability report before, it can be difficult to know what to include. There's no single "right' way to create a sustainability report, but that doesn't mean you find a few common elements to the best reports out there.
At its very core, sustainability reporting for business is all about the triple bottom line: People, Planet, and Profit. Usually those aspects get translated to how you treat your human resources, how much of an environmental impact your processes have, and how financially healthy your business is.
However, your sustainability report should look beyond the surface of each of these topics. It's not enough to report how many employees you have: you'll want to mention the types of exceptional benefits you are offering, your policies on inclusivity, etc.
Remember, if you're planning on releasing a sustainability report it means you've got to be doing something exceptional and worth mentioning. Your report is the ideal place to brag a little bit about all the great effort you are making. Don't sell yourself short by failing to dig a bit deeper.
That said, don't warp the truth either.
Since sustainability reporting isn't a standardized process, you should feel free to follow any template that best suits your purposes, or just create your own unique reporting guidelines. The important thing is that your report communicates all the information you want to share.
One of the most popular reporting guidelines available right now is the Global Reporting Initiative (GRI) guidelines. It emphasizes disclosing a balanced perspective on your sustainability efforts, including strengths, weaknesses, and ongoing efforts.
Even if your sustainability record is still a work in progress, just publishing your data is one of the best ways to demonstrate you are committed to improving. If you do decide to use the GRI framework, you are asked (but not required) to notify the GRI when you publish the final report. This will help the GRI grow and improve over time.
People
When it comes to sustainability, having a strong and loyal workforce is essential. A sustainable business needs a dedicated workforce that is invested in its long-term success. That's why the GRI suggests your sustainability report includes the following performance indicators concerning human resources:
Comparison of entry-level wage and local minimum wage, and data about salaries
Data on genders, age, region, and other minority group membership of employees
Procedures for hiring locally for both entry level and senior employees
Employee retention (one of the best ways to tell if you're a great place to work or not)
Investments and development of services intended primarily for the public's benefit
Rate of employee injuries, sick days, and other absenteeism
Your investments in training, education, counselling, and other risk-prevention plans
The GRI places a significant emphasis on human rights as well. They include performance indicators about your dedication to not working with suppliers using child labor, allowing collective bargaining, having a good record for workplace inclusivity.
Planet
Typically, when businesses think of sustainability reporting, they think "going green". And yes, environmental stewardship has a lot to do with your business' sustainability. In fact, the GRI lists 30 environmental performance indicators you should include. We've already gone into more detail about environmental reporting for GRI in a previous blog post that you can read here, but here's a simple breakdown of the types of environmental KPIs GRI uses:
Energy use
Air & water emissions
Your business' impact on local biodiversity
Your regulatory compliance record
Profit
This topic is often referred to using different names, including economics, prosperity, etc., but what it all boils down to is money.
You can't be a long-term business leader if you aren't actively making money and properly managing your expenses. Now is the time to list out your revenues, expenses, operating costs, employee wages, taxes, and community investments.
The GRI also suggests you include some of the following:
Financial assistance received from the government
The obligations and costs associated with your benefits packages
Financial risks and opportunities related to climate change
Voluntary donations
And That's Not All…
If you're planning on following GRI guidelines to the letter, you'll also be reporting on your societal contributions, and product responsibility.
Is your product safe to use and labelled properly?
How do you handle your product during the entire product life cycle?
How do you handle security breaches, losses of private customer information, and leaks of sensitive information?
Your sustainability report can be as flexible as you need it to be, and include any aspect of your business that reflects your overall sustainability. It can be a powerful PR tool, but only if it's comprehensive and honest.
Image credit: Rochelle, just rochelle

Alex Chamberlain is a writer for ERA Environmental Management Solutions.