Today we are celebrating Sarah Sajedi being a finalist for the 2012 RBC Canadian Women Entrepreneur Awards in the Sustainability Category by sharing this video interview Sarah filmed for the event.
Sarah was the top finalist for the entire Eastern Canada region, earning the spot for her leadership and expertise in helping manufacturers across North America reduce their emissions, manage their environmental footprint, and improve their corporate sustainability.
"
You feel pride when you're talking to so many different industries and you feel that you can handle anything they throw at you... there's no 'No' in my vocabulary."
In the video, Sarah describes her passion for developing the most cutting-edge sustainability tools and how ERA Environmental Management Solutions has made a difference for a huge range of industries and manufacturers. Her determination has made ERA's Environmental Management Software the industry leader for the automotive industry, winning international clients like Volkswagen, Toyota, and BMW.
"Environmental is about sharing... [we] all share the same goal of reduction and recycling and better sustainable environmental impacts. What we do is help this sharing... we don't just sell software, we share our passion about getting [clients] where they need to be with their environmental."
Sarah talks about how corporate sustainability programs are empowered by sharing, collaboration, and communication, which are all guiding principles of ERA. ERA is leading the way alongside major manufacturers and their supply chains to easily and confidentially share data so that OEMs can account for their total environmental footprint and create sustainability benchmarks with other businesses. This helps the entire supply chain reduce their waste and air emissions, and enables Canadian and U.S. manufacturers to produce better products.
"Never stop learning. Never think that you know it all."
So congratulations to Sarah from everyone here at the ERA team! We are all so proud to work with you in creating a business making a real difference.
ERA also wants to congratulate all the other finalists and winners of the 2012 RBC Canadian Women Entrepreneur Awards. Your contributions to Canadian businesses is astounding.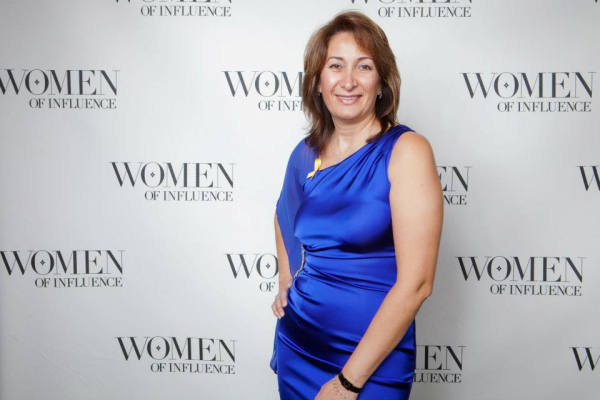 Congratulations Sarah!

Alex Chamberlain is a writer for ERA Environmental Management Solutions.