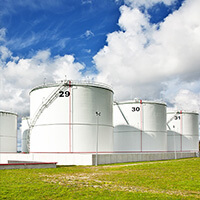 Have you ever considered using some kind of software for tracking and reporting your tank emissions? Most Oil & Gas businesses have realized that tank emissions software is the most effective way to manage their EH&S obligations. In fact, ERA Environmental was invited to come speak at the Oil & Gas Environmental Conference this December to talk about how to evaluate and compare tank emissions software.
Want to see our other OGENV Presentations?
Click here for Building a Compliance Management System for the Oil & Gas Industry
Click here for Conducting a World Class Environmental Audit: Oil & Gas Facilities
If you've come to the conclusion that your business would benefit from a tank management software, there are some things to consider before hand:
What specific functionality does your business need?
Do you trust the scientific methodology used?
Do you need capability for hot & heated tanks? Crude oil? Other special cases?
The two key factors in evaluating any tanks software is determining if it has been designed to meet your needs (tank type, material type, process type) and if the methodology it uses is reliable and accurate. But there's so much more that goes into any business' acquisition of a new tool:
What reports does your company need for external compliance reporting and for your own internal tracking? Does the software provide these reports?
Will the software developer perform the implementation and migrate data from your old records?
Will the data be QA/QC'd to ensure all emission reports are accurate?
Is the software sold as an empty database? Does it come with support?
Want to learn more about tank emission software for your business? Check out the free resources below:
Want to see our other OGENV Presentations?
Click here for Building a Compliance Management System for the Oil & Gas Industry
Click here for Conducting a World Class Environmental Audit: Oil & Gas Facilities