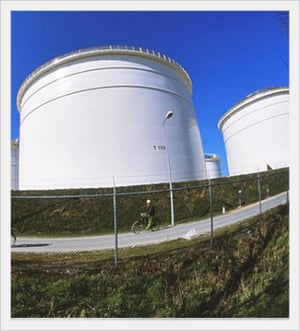 ERA Environmental's petrochemical specialists were at the Oil & Gas Environmental Conference. We gave two talks: one about evaluating your Tank Emission Software and another about data management and planning for the oil & gas industry.
We wanted to share some of what we presented at the conference with you on this blog.
Evaluating Tank Emissions Software
Many businesses rely on software for managing and quantifying emissions from their petrochemical storage tanks. Especially those that have many tanks and/or with high turnovers. But if software is becoming the new industry standard, what should you be looking for? Which software meets your needs? Here's a basic rundown:
Define Your Basic Needs
Different software options will address different needs and be unable to meet others. For example, some software platforms available today are perfectly suited to measuring emissions from fixed roof tanks but can't accurately be used with floating roof tanks.
That's why it's important to define the scope of your needs before you begin looking at software. What type of tanks do you use? What kinds of materials are stored or blended in them? Are your tanks heated?
The material is especially important - crude oil emissions are a very different set of calculations from pure compounds.
Once you've made this list of needs you can begin to explore your software options and weed out the ones that don't measure up.
Scientific Methodology Matters
Tank emission software should be doing the difficult work of automating and crunching the numbers for the complex tank calculations required by the EPA and your other regulators. When evaluating tank software options be sure to ask the developer about the following scientific methodology standards.
The gold standard is the AP-42 Calculation methodology. This set of calculations forms the backbone for regulatory compliance and reporting. If you're looking at any tanks software, be sure to ask if it applies the AP-42 calculations and walk away from any solution that cannot.
Of course, there are other considerations. Does the software accept lab-tested data? Can you apply industry assumptions and expert opinions? Both play an important role in working for you and being flexible enough to work for your business' specific requirements.
Another important factor is how the software handles more complex aspects like True Vapor Pressure (TVP). Do you have to crunch the numbers yourself and input that into the system, or is the software able to handle the complex calculations itself and reduce your workload? For example, if you don't have 100% of the information about your material (i.e. crude oil), does the software have alternate methods for determining TVP, like using less common coefficients or distillation slope data?
Putting it Together and Final Considerations
The two key factors in evaluating any tanks software is determining if it has been designed to meet your needs (tank type, material type, process type) and if the methodology it uses is reliable and accurate. But there's so much more that goes into any business' acquisition of a new tool:
What reports does your company need for external compliance reporting and for your own internal tracking? Does the software provide these reports?
Will the software developer perform the implementation and migrate data from your old records?
Will the data be QA/QC'd to ensure all emission reports are accurate?
Is the software sold as an empty database? Does it come with support?
If you're looking at implementing a tank emission software, it's a good idea to review the scientific methodology behind tank emissions. Click the button below to download a free copy of the Science of Tanks Ebook!
This Blog Was Co-Authored By: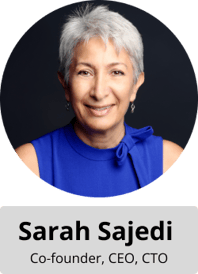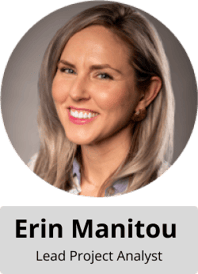 Alex Chamberlain is a writer for ERA Environmental Management Solutions.