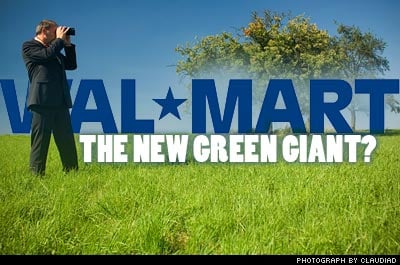 In the past week, Walmart released it's sustainability report for 2012. It's an impressive document showcasing the real benefits an organization can experience from embracing corporate sustainability into it's strategic planning. What can you learn from it?
Firstly, the financial & public relations benefits the company has experienced are phenomenal. The PR points their recent sustainability initiatives have managed to swing in the past few years is quite outstanding. Back in 2010, many people doubted Walmart when they said they would turn their act around. Fast forward two years and they've managed to cut waste by 80%, saving $231 million annually.
Secondly, it's easy to see that Walmart is an unusual case, having voluntarily taken on such a huge global sustainability initiative. It's obvious that many companies haven't taken such a gung-ho approach to their sustainability planning.
"Some companies include sustainability in their strategic planning, but the adoption rates appear well below those required to address the most urgent problems related to climate change, biodiversity loss, fisheries depletion and water availability. Abrupt changes in climate and increasingly expensive raw materials and energy threaten the ability of companies to continue to create value for stakeholders. So, why aren't companies doing more?."
John Byrd & Kent Hickman, Behavioural Economics & Corporate Sustainability

This sentiment is echoed in a recent study by Ceres on US corporate sustainability, which analyzed 600 US companies and found only pockets of leadership, with only 26% of companies following through on sustainability practices.
The business case for sustainability has been made tirelessly. People are finally starting to agree that engaging in some sort of sustainability initiatives will bring major benefits to your organization, including improvements to the bottom line.
But why is it that so many companies are still so slow to get their sustainability planning in order?
Surely, if corporations are in the business of making money, then making good business decisions (like saving $231 million/year) should be no-brainers.
There are a few reasons that have been debated, as to why things are the way they are...
A recent report by the Aberdeen Group, "Environment, Health & Safety: Going Beyond Compliance", found that in 71% of organizations the EH&S department was in-charge of sustainability. In comparison, the corporate sustainability offices were responsible only 21% of the time.
The first clue is that sustainability is a ground level operation, when it's clear it needs corporate level sponsorship.
Another interesting statistic was that 42% of those involved with sustainability stated that measuring the Return on Investment (ROI) for a sustainability initiative was the greatest challenge to executing a strategy.
38% said the competition for resources with other projects was the primary challenge, while 27% said that defining the scope of the sustainability planning was the real problem.
The two largest problems are obviously connected: Calculating the ROI of a sustainability initiative would allow it to make a better case to compete for resources.
It also seems that over 25% of companies just don't know how to scope out their sustainability planning.
But are there other factors at work?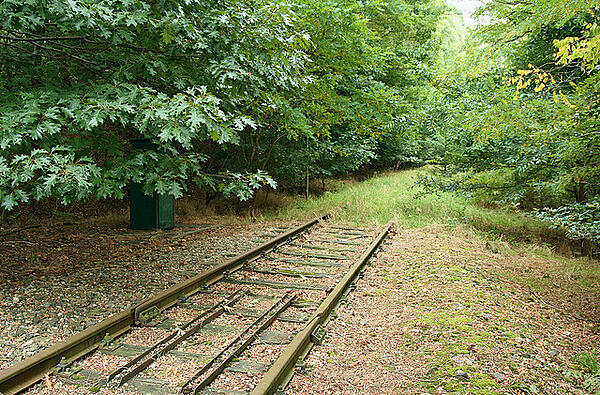 Poor sustainability planning, combined with other corporate factors, can lead a company in the right green direction, but with no defined route to success. (Image credit: Bert Kaufmann)
In a very insightful article for The Sustainability Review, John Byrd & Kent Hickman explain that four behavioural economic factors are responsible for the lack of corporate initiatiave towards sustainability:
Heuristics
Framing
Status Quo Bias & Groupthink
Loss aversion
In their article, they analyze each of these social triggers and explain their roles in hampering corporate sustainability initiatives.
More importantly, they talk about how to overcome them...
How To Conquer The Four Failings Of Sustainability Planning
"We have argued that several aspects of behavioral economics create impediments for companies to become more sustainable. The shift to sustainability asks companies to think and operate differently, but psychological and organizational bias slow this process. What can employees, shareholders and consumers do to overcome these impediments?
Within The Firm
Employees and sustainability advocates need to frame sustainable initiatives in both a positive and a personal light. Avoid doomsday forecasts as the motivation for action. An advocate can make the business case for sustainable initiative by explaining why they are profitable opportunities or will reduce risk. Value is created by increasing revenue and/or by reducing risk. By enabling the firm or organization to avoid shocks that negatively affect its cost structure or the integrity and authenticity of its brand name, sustainability helps create durable and profitable organizations. Moreover, individual motivation is likely greatest when benefits are seen as having a personal impact. It is critical, therefore, to link benefits first to the individual and family, next to the firm or organization, and finally to society and the environment in general.
Employees and sustainability advocates need to learn the skills of being effective change agents. An employee who wants to implement green changes in an organization needs a well-stocked toolkit. First, they need to be knowledgeable about the particular sustainability issues they want to advocate. This could be technical knowledge about a process, product or material that can be improved, or more general information about broader programs like re-cycling or flexible scheduling. They also need to develop communication skills so they can quickly and clearly explain the benefits of adopting the changes. They need to be politically aware of how changes occur in their company, and generous about sharing credit. Finally, they need to be willing to persevere: change rarely happens on the first try.
Outside The Firm
Shareholders have a role to play in moving companies toward more sustainable practices. They can use their proxy power to elect a more diverse board. The first step might be to raise the issue of more diversity among director nominees. Groups such as Catalyst.org actively push for board diversity, so following that group's activities would be a good starting place for modeling diversity advocacy. The SEC (US Securities and Exchange Commission) has been modifying rules regarding director nominations (13). The new rules allow investors or groups of shareholders who have owned three percent of a company for at least three years to include a director candidate(s) on proxy statements for shareholder vote. The ownership threshold is substantial, but it is a first step toward more shareholder democracy.
A second route that shareholders have to changing companies is through shareholder proposals. The ownership threshold to submit a proposal is about $2,000 (or alternatively 1% of the company's stock) held for at least a year. Proposals that satisfy the SEC's requirements are included in company proxy statements and voted on at annual meetings. These proposals make it very clear to directors what shareholders are concerned about. While votes on shareholder proposals are non-binding (the board can ignore even a majority vote) they do have an effect. Byrd and Cooperman (14) found that in response to shareholder proposals about climate change reporting, about 20 percent of the companies took action despite the non-binding nature of the vote. Often, companies facing a shareholder proposal negotiate with the initiator to find an acceptable solution and have the proposal withdrawn. Byrd and Cooperman also found that over 50 percent of withdrawn proposals resulted in the companies taking action regarding the proposal topic within two years."