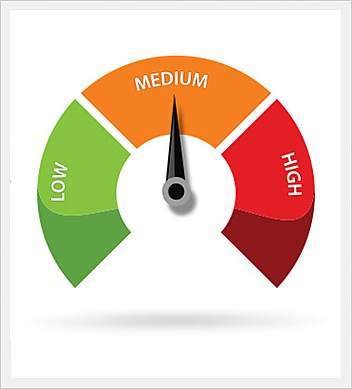 In busin
ess there are risks you take and are risks you avoid at all costs.

Forward-thinking businesses realize they need to constantly evolve to survive in a changing environment.
The only way to innovate, and therefore succeed in the long-term, is to effectively and proactively manage risk. Changing government regulatory requirements, the evolution of technology and shifting customer preferences are the main factors contributing to the need for strong risk management in the US manufacturing space. businesses realize they need to constantly evolve to survive in a changing environment. Today, risk management is seen as a strategic business tactic rather than a separate practice, since businesses continuously take on more risk each time they innovate and adapt.
Notably, these factors are increasingly prominent in the Environmental, Health and Safety departments of businesses. EH&S managers, more than ever, are faced with the task of assessing risks and making weighty decisions.
The GHS and Risk Management
One of the primary examples of EH&S being on the forefront of risk management is the 2015 North American adoption of the Globally Harmonized System (GHS). The GHS transition is taking place on an international level, and is causing regulatory agencies around the world to adjust their Hazard Communication standards.
Businesses will need to start updating their chemical labels and authoring them to compliance with the GHS-style SDSs, which are more comprehensive than MSDSs. This will require assessing new tools and options, re-evaluating current processes, and contacting your chemical suppliers to ensure all their data is up to date with new regulations. All of these can be considered risk management strategies centralized in your EH&S department.

The Globally Harmonized System for classification and labelling requires some re-adjusting on the part of businesses. Most notably, the Safety Data Sheets have been reformatted to include 16 sections, Employee Training is more focused on the employee's Right to Understand (versus Right to Know), and the container labels will include new pictograms. This transition phase is an excellent time to incorporate the right technology limit your company's exposure to risk and help you gain a competitive edge.
Like any period of major transition, the GHS adoption can present many risks: complying with new regulations, the cost of implementation, increased workplace danger if the implementation isn't executed correctly, and so forth. And it is EH&S Managers and their executives who need to correctly analyze those risks and choose the right path for their company.
Today's EH&S management is very different to a decade ago. The evolution of technology and the emergence of Big Data have turned environmental and safety risk management into a complex and data-driven facet of your business.
Technology is a Key Component of Risk Management
Technology is a key component of effective risk management: it delivers more accurate outputs and highlights insights that help businesses stay ahead of their competition by taking smarter risks with better payoffs.
Take for example financial institutions. They understand that proper risk management is grounded in quantifying all the relevant data in order to compare potential outcomes beyond gut feelings. Banks have long used automated accounting software to collect, store, and analyze their data and leverage this data towards a competitive or profitable advantage. According to industry research from Accenture, financial institutions are beginning to implement a single risk management "architectural point" for their global operations. This means moving transactional and positional data into one source.
Additional research from Accenture shows that "one-third of high performers are evolving their architecture by replacing legacy components with private and public cloud alternatives." These changes enhance professional security, a main concern in risk management.
This is an important trend that is also seen heavily in the modern EHS department.
For example, Safety Data Sheets need to be accessible in all facilities so that any employee can access the information they need to work safely. Many businesses with a large number of MSDSs to archive and a sizeable collection of new SDSs are choosing to centralize all this chemical data into one secure online platform. Allowing employees to quickly access this information through a secure cloud central database reduces redundancy and saves time in cases of emergency.

Sustainability: The Competitive Advantage
Sustainability initiatives are an important part of a business' core strategy to manage environmental & safety risk in the long term. More customers are inclined towards eco-friendly products. Tackling these social and environmental issues also enhances your company's brand reputation. Additionally, sustainability strategies encourage innovation and can result in improved business efficiencies.
With the rise of sustainability as a form of risk management, one thing has become clear: high performing businesses invest in data management technology.
Environmental Management Software platforms can collect the right data, including chemical and environmental information. These data are the cornerstones for managing risk related to regulatory reporting and complying with emission limits at manufacturing sites. To maximize the ROI of any data collection, Chemical and Environmental data should be collected in its most raw form using data management software. This base form allows it to be transformed into any report required using the correct methodologies. It can also be analyzed for company innovations and risk mitigation. In particular, using environmental data to help companies advance their sustainability initiatives can create a strong competitive advantage. This possibility is causing CROs and CFOs to pay more attention to the EHS department.
As your business adopts the GHS guidelines, it will be faced with a great deal of options and each of them carries a certain amount of risk and reward. The core of GHS is to improve the way hazardous information is received in a way that ensure workers understand how to deal with hazardous chemicals. Transitioning towards a GHS compliant workplace will help create a safer work environment for employees. This directly translates into an improved corporate image and a reduction in hazard-related risk management. This makes the GHS transition the ideal opportunity to invest in a tool that will assess and mitigate associated risks and improve overall EH&S performance. A safer workplace means safer employees, which puts customers at ease and creates a trust-worthy image for your company. Everybody wins.
Looking to implement a GHS solution? Check out our free guide below for the advantages of data automation and how a software solution can help your GHS transition.