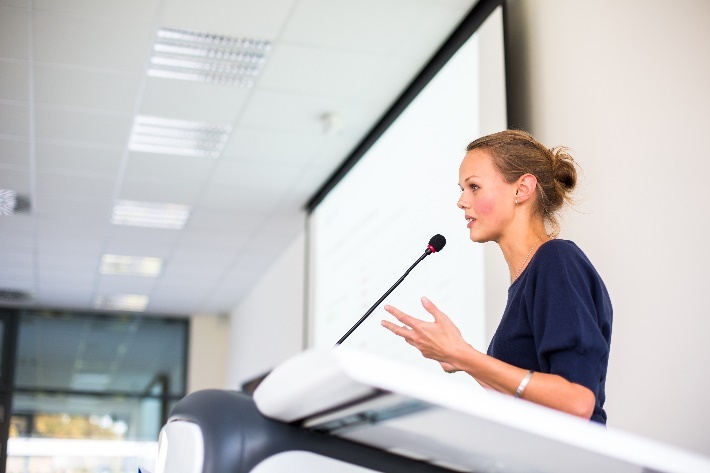 These days, EH&S conferences are plentiful, with numerous conferences aiming to cater for a range of niches or special interests, including sustainability, risk aversion, environmental management, supply chain management, and more.
Certain conferences can serve as unique outlets to gain knowledge and develop skills.
However, conferences can be a significant investment of time and money for busy EH&S (Environmental, Health & Safety) professionals. Such professionals can rarely risk wasting time on a conference if it does not provide solid, demonstrable takeaways. EH&S professionals that are actively seeking professional skill development and innovation need to avoid conferences with generalized sessions and attend those with worthwhile material that tackles real problems or provide real solutions.
That's why we feel strongly that EH&S conferences and sustainability events need to be directly beneficial and must contribute to the main goal of the attendees. Key markers to look for in a conference should include the relevance of topics to your ongoing projects and pertinence to the growth of your business. Undeniably, EH&S specialists face many options and opportunities for EH&S conferences, but sessions with information directly concerning your needs form a good guide as to which to attend.
We want to know more about how you evaluate conferences; please leave a comment down below!

Re-frame Conferences as an Investment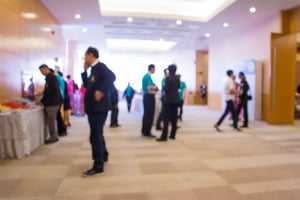 In many cases, executives are hesitant to allow their EH&S employees to attend a conference, often due to budget restraints or scheduling reasons. Letting go of a valued employee for any period of time can be tough to manage. On the other side of things, for an EH&S professional seeking professional development and to build skills, missing out on a valuable conference can be frustrating.
If there's a conference you feel strongly about attending, the best way to persuade your boss is to first put yourself in their place and think like an administrator. They simply cannot spare an individual for an unknown number of days on speculative belief that it will benefit the company. Instead, they will be more likely to let a EH&S employee attend a conference if they are certain they will gain directly useful and applicable information.
Sending a EH&S role-holder to a conference— with the assurance of learning something applicable—is an investment instead of an inconvenience. When you come back from a conference with new tools, tips, and tactics that turn out to be extremely time efficient and cost worthy, it represents a real return on the investment.
Sending a representative of the firm to a conference that presents directly applicable information is auspicious both to the employer and employee. For the employer, it represents a return on investment that contributes to increase productivity or furthers a specific project, and thus benefits the entire company. Additionally, the employee will have (hopefully) broadened their skills and acquired some of the latest knowledge concerning the EH&S industry.
The key to overcoming the obstacles associated with attending a conference is to create a compelling case for your attendance by highlighting to your boss how the conference will directly benefit an ongoing project or workplace initiative. Identify a specific need that speaks to your decision maker and showcase how your desired conference is directly applicable to that goal.
Improve Corporate Culture and Productivity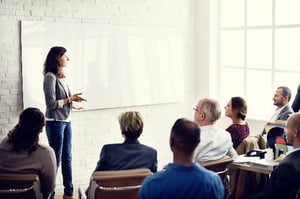 Attending conferences is also one of the best ways to improve your EH&S department's corporate culture by injecting fresh new ideas and taking your team out of its routine. By taking time for professional development that is directly applicable to your tasks and specializations, you and your team will become more productive and better equipped to handle challenges.
EH&S professionals face considerable demands each day. Therefore, being efficient in handling the workload is an important skill set. Attending a conference with pertinent information concerning your workload is an asset that can potentially enhance workplace productivity and colleague collaboration.
Conferences hosting sessions with experts can help improve your team's outputs as it teaches teams how to work together to provide a final result. Breakout sessions and workshops gather small groups of people to discuss ideas and to even come up with solutions to daily workplace problems. These workshops at conferences prove to be even more beneficial when you assist to them with your complete team. They help strengthen bonds between co-workers, thus enabling better work efficiency.
Tackling complex EH&S projects often means overcoming technical obstacles. Consequently, it is important to have competences— that you can develop more deeply at work events—to resolve problems swiftly. Attending a conference has numerous benefits on account of the speeches given by industry leaders, the informative learning activities and breakaway sessions. Therefore, going to conferences represents a better chance of introducing improvements and progress back at the workplace.
The Right Conference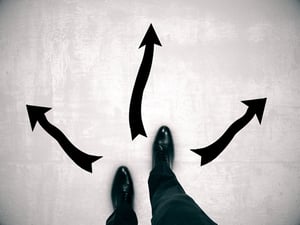 Finding the right conference that provides information suitable to your situation can be a hefty hassle. But, when you do find the conference answering each of your requirements, the outcome is always positive and successful.
Taking place in Philadelphia, from September 18 – 20, 2017, the ERA Ingenuity at Work conference is ERA Environmental Management Solutions' annual conference devised for EH&S professionals, focusing on imperative matters like building a robust and applicable strategy for sustainability, promoting risk aversion in your company-wide Health & Safety policy and encouraging innovation in data gathering. The conference will also provide exclusive training sessions on ERA's software. This conference is an excellent opportunity to acquire directly applicable reporting experienced as provided by leading EH&S experts who will be appearing over two days.
ERA Ingenuity at Work is set to be an enlightening and client-focused conference, focused squarely on the attendees' requirements. Through workshops, lectures and breakaway sessions, guests will be able to glean information they can put into use directly in their workplace.
ERA Ingenuity at Work 2017 will feature a multitude of different specialists as keynote speakers, such as Alyson Genovese, head of Corporate and Stakeholder Relations in North America for GRI, and John Bradburn, global waste reduction manager at General Motors. Special guest, Nora Lopez, former EPA TRI coordinator, will be giving her insights on the current waves of change concerning regulations
Sign up today for ERA Ingenuity at Work via the button below, and let us know how you take advantage of directly applicable information at conferences in the comments section!
This Blog Was Co-Authored By: