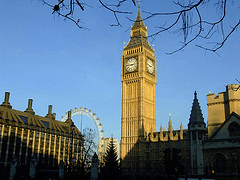 In the spirit of the London 2012 Olympics happening right now, ERA thought we'd bring your attention to an excellent article from United Kingdom's The Telegraph. London 2012 Olympics: How green are the 'most sustainable Olympics ever?', by Louise Gray, environmental correspondent, does a wonderful job of analyzing just how the green buzz surrounding the most recent Olympics matches up with reality.
Here's two specific highlights that should catch the eye of any environmental manager:
"
Recycling
- SILVER - Some 97 per cent of waste from construction was diverted from landfill. For the Games itself, the London Organising Committee of the Olympic and Paralympic Games (LOCOG) have a zero waste to landfill policy and aim to recycle, re-use of compost 70 per cent of that. At the moment they are achieving 73 per cent, which if true is very good, especially when you consider that most events have a recycling rate of about 15 per cent. However despite the funky recycling bins around the Olympic Park segregation of materials is a problem. These Games are supposed to be teaching people how to recycle more but at the moment is seems no one is listening." "
Carbon emissions
- SILVER - The Olympic Delivery Authority (ODA) set a target of 50 per cent cut in carbon emissions compared to if the Olympics was built business as usual. This has been achieved to 47 per cent through a combination of energy conservation and using green electricity suppliers."
On top of being areas that most environmental managers and sustainability specialists have to focus on every day, these two sections underscore something this blog has been saying for quite some time: the only way to accurately evaluate environmental projects is to have concrete environmental data and a way to measure it.
In fact, you can read our latest article on how to avoid falling into the greenwashing trap.
These sections demonstrate that the Olympics' sustainability committee clearly set solid goals for the main areas of sustainability, and then went the extra step to continuously monitor and record their actual performance. It is evident that the London green team is keeping a careful eye on their efforts in real time and are consulting with their energy providers and usage records.
This dedication to collecting verifiable environmental data is what pushes the London 2012 Olympics beyond greenwashing marketing – the act of exaggerating or completely falsifying sustainability claims to appear more "green".
While there may be some areas that the London Olympics fall short (like the use of renewable energy), environmental watchdogs have the solid concrete numbers to keep them satisfied. Even better, when the Olympics end, the planning committee will have the detailed records that are needed to know exactly how well they did and how they can improve.
The Telegraph's article is also a great example of the types of things you can begin to track and measure if you're just beginning to implement sustainability in your business. The areas that Louise Gray covers are the basic building blocks of almost any sustainability plan. Once you've mastered those it's time to move on to more complex key performance indicators, like supply chain sustainability and biodiversity.
Image Credit: Tim Morris

Alex Chamberlain is a writer for ERA Environmental Management Solutions.