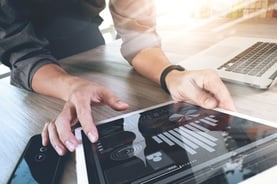 Nowadays, training and employee certification is essential to many modern businesses in North America.
From oil & gas facilities, to manufacturing units, to painting and coating operations, the need to stay on top of training is vital. From handling hazardous waste to basic first aid, every enterprise regularly relies on individual employees having the right training and expertise for the task at hand.
From a Health & Safety perspective, employers face the real risk of compliance violation whenever a health & safety related incident occurs. The penalties can be even worse if a regulator such as the Occupational Health and Safety Administration (OSHA) identifies a gap in training as the root cause.
A popular solution to meet this need is to employ a Learning Management System (LMS), which can centrally administer training and certification processes. LMS Training is now an established practice in many modern businesses in the US and Canada.
An ideal LMS administers training, integrates with existing training modules, and can track and indicate when training is required. This symbiotic identification of need, feeding directly into the practical testing and examination, is often facilitated by the versatile SCORM data format – taking the form of a small package (SCORM package) of evaluation and examination data.
Why Use an LMS?
Companies operating in the United States must comply with federal regulations regarding training. A Learning Management System (LMS) is a software tool that keeps your facility in compliance by:
Delivering continual training and quiz activities to employees.
Issuing certifications based on work carried out.
Creating reports for managers to keep on top of training and missed requirements.
Integrating with existing tools to provide a comprehensive platform for training management and compliance.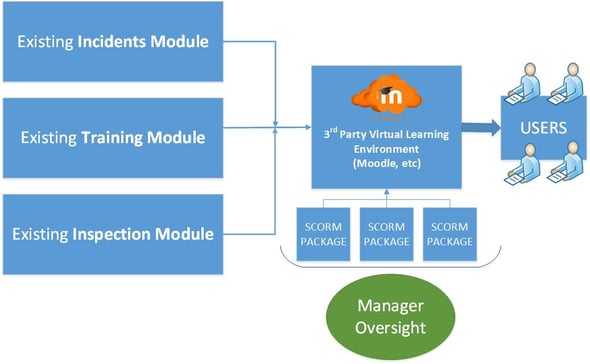 Figure 1. Elements Inputted into a 3rd Party Program to Support LMS Training
Positive outcomes from implementing a company-wide LMS include:
Financial Savings: An effective LMS results in better trained staff, and less time missed due to injuries or stress. This in turn results in the reduction or elimination of fines and penalties, which finally results in bottom line savings.
Better Managerial Oversight: Logging into a well-structured LMS provides a manager or senior role-holder with access to employee specific information and executive overviews. This facilitates deeper investigation that can drive company-wide policy, such as automatically triggering certain types of training for parties involved in a near-miss incident, as well as feeding into Key Performance Indicators (KPIs).
A Streamlined Process: The scheduling and delivery of training is automated, reducing the need for human organization and in-person training, thus saving staff time.
Enables Distance Learning: LMS-administered courses can be delivered to employees who are on-the-move, working in the field, or even abroad, ensuring staff are kept fully trained and up-to-date with qualifications - even if located remotely for years.
A Safer Work Environment: For staff well-being, productivity, morale, as well as a company's reputation, regular training results in a safer working environment.
An LMS is best positioned to deliver the above benefits when it is integrated with HR, Training or Incident modules. This integration enables you to automatically deliver, prompt alerts for, and incentivize training in an intelligent manner. Additionally, as a manger, you can receive real-time updates regarding your training programs.
For example, an LMS can schedule training when an employee has gone a set period of time since his/her session, when designated a new role, or when the employee has been involved with health & safety incidents (such as being involved in reported near-misses).
Another considerable benefit of an LMS is the ability to feed directly into Executive Dashboard KPIs. Training results can indicate needs or shortfalls in training or expertise, acting as a live leading indicator, and prompting action on the managerial level. By using an LMS integrated with HR tools, you can begin to predict and avoid risks based on the training managed by your LMS.
Information can flow in both directions: a new employee logged in a HR module could be enrolled in courses automatically while the LMS reports completed training back to your HR module, triggering employee awards or performance-related bonuses.
Importance of 3rd Party VLEs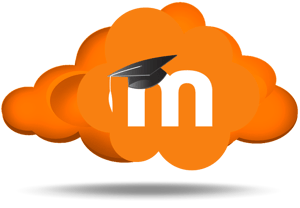 The Training module offered by ERA integrates seamlessly with third party Virtual Learning Environments (VLEs), such as Moodle. ERA has prioritized compatibility with Moodle, which is one of the world's most popular VLE solutions - commonly used by Original Equipment Manufacturers (OEMs), major producers, and universities worldwide.
While Moodle has been more historically utilized in education sectors, such as in universities, it has been embraced by industry leaders and become highly successful in an industrial setting. ERA has been able to seamlessly integrate our Training module with Moodle to deliver a smooth LMS experience for employees working at numerous facilities.
For organizations that decide to go down the path of authoring their own training content, Moodle is an ideal SCORM-compliant platform. The vast user-base of this free and open-source VLE means that support for problem-resolution is easier to come by than for less popular, more proprietary platforms.
Using the commonly utilized SCORM format has further facilitated this integration. Ultimately, the use of any SCORM-compliant virtual learning environment with ERA's solution (beyond Moodle) is supported. This is thanks to the flexibility of that standard.
Third party applications can also facilitate the production of certificates to a range of standards, from basic to more elaborate. These certificates act as easily referenced proof of knowledge and competency, stored alongside employee files.
Crucial Role of SCORM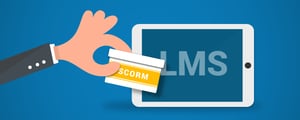 SCORM compliance is perhaps best understood as being the package that simplifies the process of training through an LMS.
A wide variety of learning-related content can be provisioned through the SCORM standard, including presentations, videos, interactive activities, active testing, and more. Once a SCORM-compliant LMS has been set up, it can easily be used to deliver any kind of training that an organization could wish to set up.
In this respect, use of a SCORM-compliant system improves ease-of-use and adds to the flexibility of a company to deliver what is required. Additional benefits of adhering to this standard include:
Easy Editing – SCORM facilitates relatively easy adjustments and changes to learning content. A wide range of SCORM authoring tools are available which can be used to quickly and cleanly adjust content, without in any way affecting the stability or continuity of your larger training schemes. Many standard authoring tools such as Articulate allow users to adjust content in an agile manner, without needing to replace any individual packages.
Reusability – The nature of SCORM allows content that is already present and in use on your LMS to be re-utilized as the basis for additional training. This allows an administrator to make the most of any tried-and-tasked established procedures that are already in place.
Gamification Potential – As the requirements for training and instruction increase in the modern workplace, many employers are looking towards gamification as a way to better encourage employee participation and buy-in. By easily incorporating point-scoring, competition, and leader boards, SCORM actively facilitates this agenda.
Savings – Ultimately, SCORM is a simple package that helps deliver an effective LMS experience. A non-proprietary standard, it is a cost-free option for institutions keen to keep their LMS components compatible and "swappable", but without impacting from a budgetary point of view.
Conclusion
The need to carry out training is an ongoing and crucial concern to a vast number of North American businesses.
In this blog post, we hope we have been better able to define the benefits that an LMS can provide, as well as some of the additional features that become apparent once a broader, integrated system has been implemented alongside this LMS.
One aspect to bear in mind is that there is no set limit to learning in any training scheme. While regulators have minimum standards that must be adhered to, there is no such thing as being over-prepared. An integrated LMS allows even more advanced levels of preparedness and training to be attained.
Integrating the use of dedicated Training, Incidents, HR and Compliance modules, such as those offered by ERA, only underlines this commitment to excellence.
For more information on the benefits of LMS and the SCORM standard, click below for a free eBook that further expands on the above information, with additional emphasis on the process of implementation and how to develop a comprehensive LMS.
For any further questions, please feel free to email us via info@era-ehs.com.

Lorcan is a science writer and journalist with ERA.