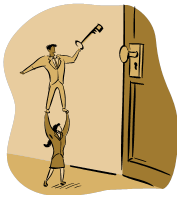 Talk of GHG (Greenhouse Gas) emission reporting is in the air and on top of everyone's minds in the business world today. Businesses are quickly waking up to the many benefits of Greenhouse Gas emission reporting and carbon credit accounting. And smart managers are realizing that they need some sort of Greenhouse Gas (GHG) reporting tool. But are you aware of what your requirements are for such a tool?
If you are in the market for Greenhouse Gas reporting software, you should consider looking at an integrated greenhouse gas emission reporting system. Integrated systems not only manage your Greenhouse Gas (GHG) accounting, but also act as part of a comprehensive environmental management system (EMS).
Integrated tools may seem like overkill for some companies, but the benefits of using them are massive in comparison to some very basic greenhouse gas reporting tools.
Integration is More Efficient
Greenhouse gases are simply a group of related air emissions. Setting up a system to measure and track only these is quite inefficient. If you're generating a relatively large amount of greenhouse gases, chances are you'll have other air emissions you could/should be reporting.
Using an integrated tool will track all of your air emissions, giving you a full emissions inventory. From this you can then reporting specifically on your greenhouse gases.
Having an integrated Greenhouse Gas (GHG) reporting tool also helps to streamline and optimize your EHS processes. If your EHS department uses one method for completing compliance reports and another for Greenhouse Gas emissions reporting, you risk getting crossed-wires and doing the same work twice.
Cash in on Existing Expertise
Because the Greenhouse Gas (GHG) reporting tool market is in such a prominent boom right now, countless GHG-only software solutions have started to emerge.
Unfortunately, these GHG reporting tools could be developed by programmers with little-to-no environmental expertise. If your greenhouse gas emission reporting is complex, you may need to fall back on the expertise of your software provider. You definitely don't want to find out you are working with someone who only has programming experience and no actual GHG expertise!
Capitalize On Your Reporting Requirements
If you are just doing Greenhouse Gas emission reporting, then you are not effectively managing your entire business.
Air emission tracking is already a government-mandated obligation, so investing in a tool to help with just one portion of your air emissions reporting requirements is ignoring a large and important part of being responsible and sustainable.
Using a Greenhouse Gas (GHG) reporting tool that is integrated into an EMS system gives you the best of both worlds.
Optimize For The Sustainable Standard
Getting your business sustainable is the name of the game, and tracking Greenhouse Gas emissions is an important step to take.
However, if you are truly committed to sustainability and all of its benefits, finding an EMS solution that has all of your bases covered, from GHG reporting to material tracking to utility usage, will reap the most benefits.
Your Greenhouse Gas (GHG) reporting tool can be a powerful way to make your business more profitable, effective, and sustainable. But to amplify these benefits, look for an integrated system that combines an EMS and GHG reporting into one comprehensive system.
Find out first-hand how a wholly integrated GHG reporting tool and EMS can be used to make you more sustainable and cost-effective by getting a free online demo:

This Blog Was Co-Authored By: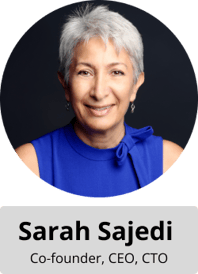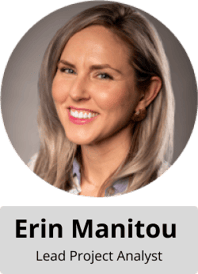 Alex Chamberlain is a writer for ERA Environmental Management Solutions.