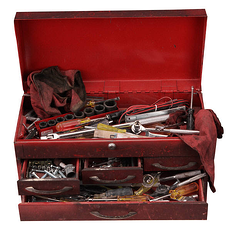 Today we're sharing an article about corporate sustainability challenges that recently appeared on Environmental Leader's blog. It's short and to the point, written by the President of TELUS International, a large multi-billion dollar company that has learned though experience how to become more sustainable.
This article is particularly useful because it comes from the executive level of the business, and not just from the perspective of environmental specialists or consultants. It's helpful to hear how sustainability issues are understood and resolved from the very top of a business, and to see how decision makers are playing a vital role in overall corporate sustainability.
In fact, if you're an environmental manager or sustainability specialist who works with C-Suite executives, learning how to address their concerns (which are often very different than yours) is one of the most effective ways of improving their involvement with sustainability planning and resource development.
And if you're part of that C-Suite group, it's a welcome occurrence to hear another executive perspective on how sustainability has helped their business grow and be successful.
Since the article is written to be a short and simple outline of basic sustainability challenges and solutions, we're going to share some of our own more in-depth explanations and posts along with the article's. All of the challenges faced by TELUS in this article are things that we've explored in depth in this blog.
"Issue: Becoming a sustainable business requires senior-level buy in – and some of your senior team may be more supportive than others.
Solution: Add sustainability goals into the personal objectives of senior employees to ensure everyone is accountable for successfully driving change."
Getting executive buy-in is usually one of the biggest hurdles a sustainability manager faces, largely because it's difficult to demonstrate the worth of environmental management in concrete terms. We recommend that, in addition to the solution above, you start to think about sustainability in terms of dollars and cents in the C-Suite.
It might mean having case studies (like the ones we're going to share in a moment) on hand paired with your own evidence of financial savings. If executive buy-in is one of your challenges check out these articles:
How to Do Environmental Compliance Your Boss Will Love (winning executive buy-in)
Savvy EH&S Specialists Leverage Environmental Data to Reduce Costs
How Rockstar Environmental Data Management Can Cut Fines by 2/3rds
"Issue: Identifying suppliers that match your business needs as well as your sustainable values is time consuming and difficult.
Solution: Keep the process simple. If you have long-standing relationships with suppliers that potentially have the capabilities to implement positive change in stride with your company then bring the conversation to the table. If they are unable or unwilling to change, spend time finding an organization that is aligned with your goals – you'll benefit in the long term."
Having a sustainable supply chain is an efficient way of improving sustainability from the ground up. Another way of getting this result is to engage in environmentally preferable purchasing and finding green alternatives to products you are already using.
You can read more about sustainable supply chains and environmentally preferable purchasing here:
Are you the Weak Link in Your Customer's Sustinable Supply Chain?
1 Quintessential Environmental Compliance Tactic (environmentally preferable purchasing)
"Issue: Initiating positive change will have a much greater chance of success if employees feel proud and engaged.
Solution: Appoint an individual or create a team to be the key instigator(s) to drive positive change in the business. These ambassadors can inspire and secure commitment from the rest of the company. Listen to what motivates your employees: if your employees tell you that volunteering is important to them, encourage it – and organize a company-wide volunteering day, like The Royal Bank of Canada and TELUS do annually. For CSR initiatives, consider polling employees to see which causes really matter to them."
No sustainability planning is complete without a solid core of employee engagement. It's not always easy to create, as oftentimes sustainability gets trapped in the upper management levels as a theoretical process rather than a hands-on program everyone has a part in.
Taking a cue from ISO 14001 certification, we recommend having a person who can act as an environmental champion at every level of your business. Someone who can bring environmental sustainability projects to the ground floor while also being able to talk to C-Level executives.
The Role of the Environmental Champion
The Secret to Successful CSR (Employee Engagement)
"Issue: Fundamentally, businesses are designed to make money – and introducing sustainability initiatives usually comes at a cost.
Solution: Seeing cost as a barrier is a short-term view. Sustainability programs can improve the efficiency of a business, which saves costs in the long run. Being sustainable will be received positively by customers, which could enhance the number of referrals or repeat business you receive."
This is arguably the biggest obstacle that every business looking to get sustainable must overcome before it's willing to invest in any sustainability planning at all. It's similar to getting executive buy-in, but on a much larger scale.
One approach is to demonstrate how other businesses are actually improving their bottom lines through sustainability projects. Thankfully, there are some amazing companies out there who have made sustainability a part of their corporate culture and have seen quantifiable improvements. Try using those examples to build your own case for sustainability planning.
Does Your Sustinability Planning Lack Measurable ROI?
Volkswagen's Think Blue Sustinability Program
Make sure to read the entire article from environmentalleader.com.

Alex Chamberlain is a writer for ERA Environmental Management Solutions.