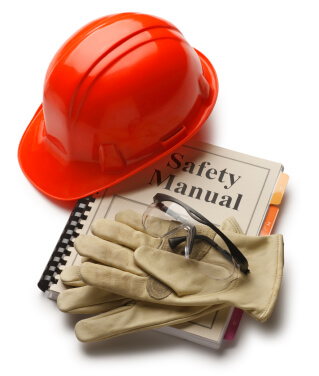 The Globally Harmonized System (GHS) aims to improve hazard communication to employees around the globe by focusing on current health and safety standards. To achieve this, it has focused on increasing the clarity and comprehension of safety information provided to workers and chemical users. This is being largely done through improvements to chemical documents – Safety Data Sheets (SDS) – but also through shifting the focus of employee safety training.
This new shift in style has changed the hazard communication standard known as "Employee Right to Know" to "Employee Right to Understand." This critical difference is emphasizing that employees don't just need to have access to a material's health and safety information they also have a right to understand how to read and use that information to protect themselves and others.
Although the deadline for Employee GHS Training already passed on December 1st, 2013, this change will have a lasting effect on all future employee training. It means that you, as a EH&S manager, trainer, or business owner, have the duty to ensure that all your employees have the skills to prevent and respond to chemical exposures and other incidents. This will require a great deal more training than simply teaching them where to find the information on an MSDS.

OSHA is adopting the GHS standards partly because, in the past, the length and complexity of MSDSs have made it difficult for workers to locate important safety information. The new SDS format seeks to solve that problem.
Case in point: OSHA published a testimony of a hospital safety director whose worker was unable to find critical information on an MSDS in an emergency situation:
". . . Two gallons of the chemical xylene spilled in the lab of my hospital. By the time an employee had noticed the spill, the ventilation had already sucked most of the vapors into the HVAC. This, in turn, became suspended in the ceiling tile over our radiology department. Twelve employees were sent to the emergency room.
"To make the matter worse, the lab employee was frantically searching through the binder in her area for [the MSDS for] xylene. Once she found it, she had difficulty locating the spill response section.
"After notifying our engineering department, she began to clean up the spill with solid waste rags, known for spontaneous combustion, and placing the rags into a clear plastic bag for disposal. She did not know that xylene has a flash point of 75 degrees Fahrenheit. She then walked the bag down to our incinerator room and left it there, basically creating a live bomb. Twelve people were treated from this exposure.
"The lab employee was very upset and concerned about the safety of the affected employees and visitors, and hysterically kept stating that she could not find the necessary spill response information."
Given that situations like the one described above are prone to happening, the OSHA and GHS guidelines work together to standardize SDS and Label formats to help employees both quickly access and understand the information they need.

What does this mean for training?
OSHA's Right to Understand puts a much heavier responsibility on proper employee training. Employers will have to prove their employees have clearly understood their training. They also have to prove they are able to locate an SDS and know exactly where to look for the information they need in any given situation.
Training methods will have to deliver more complex situations and questions that really test their understanding. Trainers and managers will probably need to take even more time designing courses and quizzes, and evaluating success will be a more complex process.
This is where an automated training solution is worth looking into. Chemical safety concerns may be just the tip of the iceberg and the training process is predicted to become more thorough. An automated system will act as a central database to store all of your training program information and help you monitor who has received training, when training was completed, and employee scores.
Look for a system that also allows you to deliver training, quizzes, videos, and other materials online directly to employees. On the management end of training programs, it's best to find a solution that can automatically prompt you whenever new training or a refresher course is needed.
Although all this training and systemization can seem like a momentous task, it comes with a far greater list of benefits: it will help your business stay in compliance with rapidly-changing H&S regulations, improve workplace safety, avoid costly or dangerous incidents, and protect your company's reputation.
Having all your training information in one place will also allow your training team to gain a bird's-eye view of how well trained your staff is, identify opportunities for growth, and keep your training program current.
To help your staff understand the new classification system and SDS and label formats, we have created a GHS SDS Authoring Handbook. Check it out to learn more about acheiving proper communication through proper classification.
Ask an ERA Expert:
Are you transitioning to the GHS in your business? Do you have any questions or concerns about the topic covered in this article? Want more insight? Now is your chance to ask one of ERA's Environmental Specialists. Please leave your question or comment below and we'll make sure one of our expert scientists responds.
Ask our SDS Specialist: Fulvio DeSantis is an SDS Authoring and Management expert at ERA Enviromental. If you have any questions about your GHS transition or SDS upkeep contact Fulvio at fulvio.desantis@era-ehs.com