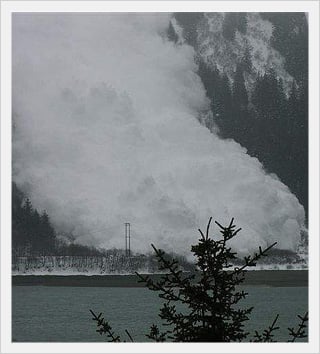 If you manage a refinery, it is critical that you read this short article.
In 2014, the EPA proposed stricter rules for flares, storage tanks, and coking units at petroleum refineries - including extensive new monitoring requirements for flares emissions and operating parameters. The final ruling on these changes is anticipated for May 2015. The EPA has also signaled that there will be significantly-increased scrutiny paid to flare compliance in 2015.
The new flare monitoring requirements are expected to introduce an avalanche of data that most refineries are not prepared to manage. If you are not ready to handle an influx of flare data that will have to be processed and reported on a greater frequency, you risk getting buried by paperwork and non-compliance penalties.
Even if you have a perfect compliance history and aren't worried about the new compliance requirements, you may not be ready for all of the new data you'll have on your plate. In 2015, flare operators will have to take readings every 15 minutes from a complex combination of monitoring equipment, including:
Gas chromatographs
Thermocouples
Calorimeters
Total Hydrocarbon Content (THC) monitors
Grab sampling devices
Can your database handle all of this information?
Refineries can choose which of the above devices make the most sense for their flare emissions monitoring needs, as long as they accurately measure flare tip velocity, flow rate of any assist media, and the properties of their vent gas (for example, heat content, composition, lower flammability limit, and total hydrocarbons). But no matter which devices you choose, it will mean significantly more data streams to manage.
Each monitoring device will generate enormous data sets and it's your responsibility to review each one multiple times each hour to check that your flares are in compliance. If you currently process these types of compliance calculations by hand, we highly recommend that you investigate your options for automating this work. The last thing you need is to spend all day playing catch-up with emissions calculations - without a system in place you risk making flare data collection your full-time job.
Most refineries are not presently equipped to deal with the level of complexity and scale of the data 2015's requirements will bring in.
If you're unsure that your refinery and EH&S team is properly prepared, ERA has some advice:
Turn your Continuous Monitoring Systems into proactive compliance protection using an intelligent EMS system.
Automate as much data collection as possible to reduce labor time on data collection.
Centralize compliance record keeping to mitigate the risks of increased compliance scrutiny.
To help you with these flare emissions monitoring requirements and to counter the complexity of managing all your monitoring devices, ERA has prepared a free guide for refinery owners and operators. You can download your copy for free by clicking the button below.
Image courtesy of Joseph.

Alex Chamberlain is a writer for ERA Environmental Management Solutions.