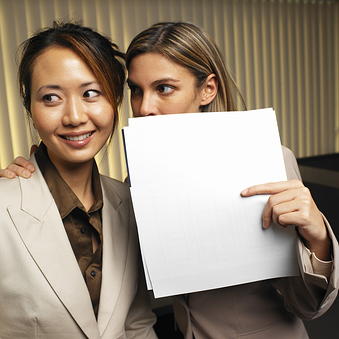 So you've decided that your business needs to improve your environmental compliance system… maybe you got tired of how long it was taking you to generate air emissions reports or managing multiple spreadsheets. You're in luck, because EH&S compliance is a sector of business compliance where you have many, many software options to choose from.
So what happens next?
The next step is picking an environmental software provider that can meet your unique needs. This can be a difficult process if you don't know what to look for. When you start talking with potential providers it's important to listen for certain cues that will tell you just how well they know their stuff. The wide gamut of choices can be overwhelming, but the right information from trusted sources with experience in evaluating EHS software can make the selection process more effective and beneficial.
This blog article outlines 4 tips that will help you filter through your environmental software options. Apply them when chatting with representatives from EHS software companies to tell if they can deliver the compliance results you need.
Because we value transparency, we want to state that ERA Environmental Management Solutions is one of the leading environmental software developers, and we hope that you consider us as one of the options you consider when looking for EHS software.
These tips come from our experience talking extensively with people looking for software solutions and the types of questions they typically ask.
(The Right) Experience Counts
Because environmental management can get incredibly complex and it puts your profitability on the line, you don't want to trust your environmental management to someone without any experience. At the core of any good software is a deep understanding of the subject matter - real experience with environmental reports, chemical expertise, and knowledge of how your industry's processes work.
Remember that experience goes far beyond the number of years they've been providing environmental software. The number of years doesn't really give you the whole picture.
Instead of just asking how long your potential provider has been in business, listen for more important types of experiences:
What was the most difficult compliance situation they've designed a solution for?
Do they already have a client from the same industry and with similar permits?
Do they know what reports you need to submit just by looking at your processes (or do you have to spoon-feed them everything?)
Do they have the calculations and emission factors built in for your equipment?
It's also vital to find out how much experience they have as environmental specialists, and not just software developers. A sleek looking software can actually be very shallow in its capabilities, so look for specific use cases that match your needs.
Find out if your provider has spent time doing actual environmental management or has a strong environmental sciences background – that experience means ten times more than just software development.
It's also the best indicator of whether your provider understands what you actually need, and not just what looks good on paper.
Developers Should Ask (The Right) Questions
Environmental software providers will always need to ask questions to figure out what you'll need from them. The process of finding the right fit will be a constant back and forth between provider and potential client.
And the types of questions that they ask can be a great indicator of how good a fit they could be for your business. Listen carefully to what they ask you and the type of information they need:
Do they try to assess your environmental needs before talking budgets? That's a good sign they price fairly and not just by how much they think you'll be willing to pay.
Do they want to know about all your processes, materials, and emission points in detail? A great software provider will want all the information they can get their hands on before delivering a solution.
Do they ask you what you expect from their software, or do they just tell you what they think you need? While you want someone with expertise to give you compliance advice, you should still always be in the driver's seat.
If they don't provide a certain service or report, do they ask what you're looking for and do their best to customize a solution for you?
Are they talking about what kind of references you'd like to see? Any provider worth their salt will have a list of references that have completed the same reporting you have, and be willing to share them with you.
They Aren't Afraid of Commitment
Your potential environmental software provider should be willing and able to make certain promises about their service. If your software provider isn't willing to put certain things into writing and say them out loud proudly, it may be time to reconsider.
Before you even open your wallet, make sure you hear these types of promises from your provider:
"We offer full tech support during and after implementation. There will always be someone available to help you out with any questions you might have."
"We have a money-back guarantee if our software doesn't deliver the results we've promised. We know our product works and will put our money where our mouth is."
"We do all the work in-house. No third party will handle your data or answer your tech support calls."
"Your data will always be safe and secure. We have tight security measures and do full back ups of your data to make sure nothing ever gets lost."
"You always own your own data. We keep it confidential and will store it only as long as you ask us to."
If you can find a software provider that seeks to understand your needs and provide a customized solution to you, snap it up....they are in short supply.
Read EHS software reviews
Software reviews websites that specialize in reviewing EHS software options can improve the search for the best tools. These reviews provide key details alongside a rating system for software users to disclose their experience. We recommend you browse EHS software reviews to determine if the software you are shopping for has everything your organization needs.
Capterra
Capterra provides businesses with the right resources to search software options within a given industry. With a regularly updated listing of software options, Capterra allows businesses to access the full range of EHS software options. Take a look at ERA's software to see how ERA's dynamic suite of compliance and management tools help facilities across the manufacturing industry. Read candid reviews from your industry peers about their own experiences.
Software Advice
Software Advice also provides a wide host of software options for EHS software and other industries. With over 45 software options for EHS, Software Advice is a great place to start to filter your choices by price, rating, deployment options, and more.
Conclusion
Selecting the right environmental software can be a daunting task for businesses. Software providers must be able to meet needs of your facility. The most important job in selecting the software is not only limited to the software, but the experience, support, and expertise of providers matters as well. Armed with the right questions and a lay of the land from trusted review websites, the search for software becomes easier to improve compliance, environmental reporting, and data management.
This Blog Was Co-Authored By: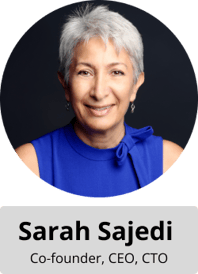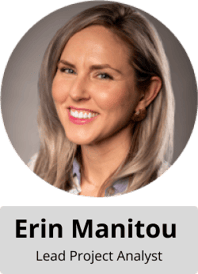 Alex Chamberlain is a writer for ERA Environmental Management Solutions.