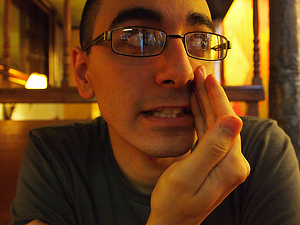 For many businesses with busy EH&S departments, outside environmental compliance consultants can be a life saver. After all, it does seem much easier to pay someone else to take care of you annual environmental compliance reports during reporting season.
But there's something your consultants aren't telling you:
You can do it just as easily, without them.
It might seem like a daunting task to do all your environmental compliance reporting on your own, but having the right tools is the best place to start. A single consulting group will do dozens of TRI reports all at the same time. Their secret: having a system in place to handle all of the calculations and data retrieval.
And your business can easily get its hands on the same kind environmental management systems used by consultants, either by developing one in-house or by finding the right environmental software provider for your needs.
But why would you bother implementing an environmental management system (EMS) instead of continuing to pay consultants who already have one? Here's why:
Ongoing Environmental Expertise
When you hire a environmental compliance consultant, you get your immediate compliance responsibilities met. But what about the other months of the year? Without your own EMS, you'll likely be back in the dark for the rest of the year until you hire the consultant to come back and shine the light back on your environmental compliance situation.
Wouldn't it be better for you to be in full control of your environmental data management year-round?
Short-Term Investment, Long-Term Gains.
Yes, developing or purchasing an EMS will require an initial investment. The initial cost depends on which route you decide to take.
The ultimate difference between an EMS and a consultant however is that the EMS has a vastly superior long-term return. Once the EMS is in place you'll be able to monitor your resource usages & emissions daily, and produce reports on demand.
Having this kind of data on hand is one of the best ways to streamline your processes and find more effective ways of managing your material and utility consumption.
Developing an EMS pays for itself and enables you to save even more money. This pay back can often materialize within a year.
Environmental compliance consultants can be a valuable resource to your business, but they shouldn't be your only option. The ideal situation combines an environmental management system and compliance expertise: you should have someone with consulting experience help develop your own EMS and ideally have an EH&S department that has a dedicated environmental specialist.
These in-house environmental management resources will soon become your best investment.
If you'd like to get a demo of our environmental management system, please click the button below: