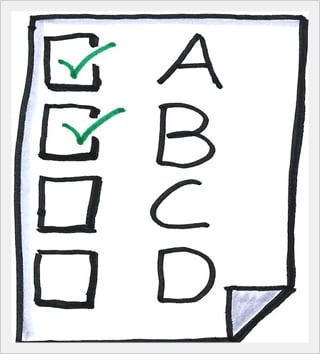 Chances are if you're reading this you're looking for or wanting to learn more about Enterprise Compliance Systems or Software. This article will help you do just that: explain the different types of compliance software available and pinpoint the strengths and weaknesses of each one.
Full disclosure: ERA is one of many businesses that develops compliance software for small and large businesses. We offer some of the types of compliance systems listed below, but we encourage you to investigate your options carefully and find the tools that are the right fit for your business.
Plan-Do-Check-Act: the Basic Environmental Management System (EMS)
At the ground level of almost any compliance software is a very basic core system: Plan-Do-Check-Act.
This is a series of principles and processes that puts your environmental management (or really, any other business aspect you apply it to) in a continual improvement cycle.
In fact, the Plan-Do-Check-Act EMS doesn't even have to be a software package – it's more a way of thinking and approaching your environmental management. But any good compliance software will have functionality to let you perform all four core activities:
Forecasting and modeling to let you plan or anticipate emissions in advance.
Reporting to let you check and review your emissions. KPI tracking to help you review for opportunities and risks.
Follow-up task tracking to monitor how you act to improve on results.
You might be familiar with this basic EMS model because it is a requirement of ISO 14001 compliance. However, don't be tempted to purchasing software that just does plan-do-check-act without it offering some substantial improvements on your current EH&S management efforts – plan-do-check-act is something you can do on your own, using pencil, paper, and some critical thought. We advise you to adopt the basic EMS way of thinking but look for software that innovates even further than these basics.
Strengths:
If followed and taken seriously, plan-do-check-act will slowly but surely improve your operations.
Can be applied to many aspects of your business, not just as an EMS – think workplace safety, shop floor efficiency, client retention, etc.
Little-to-no barrier to entry: any size business can adopt this style of thinking without purchasing a specially-built tool or advice from a paid consultant.
Good fit for businesses with no experience using or budget for new technology.
Weaknesses:
Results are slow and seeing the results of your efforts can take months or even years. Can be difficult to know if your actions are having the intended effect until you complete a full plan-do-check-act cycle.
Improvements could be minimal – plan-do-check-act doesn't offer any supports or tools to amplify the positive effects of your choices.
Planning and checking require large volumes of data – without a system of data management in place your efforts will either be impeded or results will be less impressive.
Offers no advanced tools to automate, centralize, or streamline your current EH&S practices – tasks like environmental reporting won't be any faster or less expensive.
Continuous Monitoring Systems (CMS)
Continuous Monitoring Systems are powerful pieces of equipment that are affixed to emission sources and other equipment to monitor operational performance, quantity/type of emissions, and other parameters on a fixed schedule – typically on a schedule not feasible for humans, like every minute or every 5 minutes.
CMS equipment provides the best possible data for emissions accounts - so much so that many industries and sites are required to use a Continuous Emissions Monitoring (CEM) or Continuous Parametric Monitoring (CPM) device.
Despite the accuracy of the data captured by the CMS, it is just a data stream. You'll need a separate system to interface or analyze that CMS data for your reporting.
Strengths:
Knowing the exact time stamps for any emission event or malfunction promotes more accurate reporting and faster response times.
Less manual labor required means your staff is free to work on other projects.
Produces environmental data in a digital format, which is easier to integrate into other EMS platforms and easier to use/search/validate in general.
Weaknesses:
Only provides the data for reports, doesn't provide any reporting tools or analysis tools.
The avalanche of data created can be overwhelming without another system to manage or organize it.
Not a stand-alone compliance system – works best when paired with other EMS software.
Health & Safety/Incident Management Software
This type of compliance software can go by many names: incident reporting software, risk management software, industrial hygiene software, etc. Essentially, it provides a platform to track and report on health & safety metrics and events in your facility. This could be anything from workplace quality samples, frequency of sick days, on-site injuries, or risk assessments. This type of compliance software could also be used to perform internal H&S inspections using built-in questionnaires and reports.
Health and Safety software is useful for two reasons: it helps ensure compliance with workplace safety/OSHA regulations and it helps to monitor and protect productivity. The safer your workers are and the fewer sick days they take, the more productive your business is.
Health & Safety software can also be used in conjunction with other enterprise software platforms – it may be able to interface with your insurance provider's e-filing system or could reference chemical hazards listed in your chemical inventory management software.
Strengths:
Helps protect your profits from safety violations and workers compensation pay outs.
Can be used to identify and report on safety hazards so that incidents are prevented.
Gives safety managers, employees, and executives information they need to make smarter workplace decisions, particularly ones that protect worker safety and corporate profits.
Weaknesses:
The primary weakness of H&S software is that it ignores environmental compliance. Environmental noncompliance fines can have an even larger negative impact on profits and stock prices, and environmental reporting is typically more complex and time consuming than H&S reporting. Bottom line, if you're going to invest in an H&S platform you're missing an enormous piece of the puzzle and may decide you need environmental software later on.
Environmental Reporting Software
Environmental reporting software is a growing industry, and so there are many different types of environmental reporting tools of available. For example, you might find environmental software in the form of specially-formatted spreadsheet, software that helps you write reports, industry-standard e-reporting tools (like TRI-MEweb or EPA TANKS), or more comprehensive EMS software that actually models your emission sources and allows drilling down into emission data.
Because there are many different varieties of EMS software, it's important to know where you need help in your environmental management: do a preliminary self-audit to find out where you spend the most time and resources in your EH&S/sustainability department. These are the areas a good software should help you with. Don't forget about a fundamental plan-do-check-act backbone as well. Use the following guideline for more assistance.
They key principles of a worthwhile EMS software are:
Automation of recurring and important tasks (like entry of chemical component data).
A significant improvement in both accuracy and processing time of compliance reports.
Does the heavy lifting for you when it comes to regulatory emission calculations.
Models your site-specific emission sources and materials – a product and process methodology.
Strengths:
The right software can reduce reporting and data processing time by 80-95% - that translates to a lot of time and resources saved.
Better, more accurate compliance and internal reports – know where your site stands and how much more you can increase productivity.
Forecasting allows you to anticipate and plan for changes in materials or emissions, proactively protect your compliance.
Can be used for ISO 14001 compliance.
Weaknesses:
Because regulations vary by industry type, where your site is located, what types of chemicals used, it can be difficult to find a software package that meets all your needs (for example, one software might not be able to handle emissions from tanks, while another might not fit your industry).
Because regulations change over time, your environmental software may become outdated. The solution is to find one that references an online and dynamic library of regulations.
Implementation of environmental software can be very difficult – there are a lot of factors that require in-depth understanding of your specific facility and industry regulations. For this reason a portion of implementations get stalled or fail, especially when implementation is contracted out to a third party or is left up to you.
Enterprise Management Software
The best type of compliance software for your business will depend on your own business needs, but it is important to keep in mind that the best fit could be a combination of different software products integrated into a comprehensive platform.
There are providers that develop a total EH&S package – something that offers the strengths of the above types of compliance software. For example, the software might offer health & safety incident tracking and be able to generate emissions reports. Rather than treating environmental as separate from health and safety look for a developer that views all three as part of a singular enterprise management software.
This type of software platform can be considered under the broader enterprise management software - a tool that helps you manage your entire business down to the smallest detail. An excellent enterprise compliance software can model your emissions and incidents down to the exact source, but also provide higher-level reports and KPIs to allow executives to make informed-decisions.
Strengths:
Significantly improves compliance in environmental and health & safety regulations.
Centralizes all enterprise data so that you can get better insight into individual business requirements and better information about how/where your operations affect one another.
Faster and smarter decision making using comprehensive and targeted reports.
Better Return on Investment (ROI) than purchasing and using separate EH&S modules.
Weaknesses:
Due to scale and scope, has most intensive implement process of all types of compliance software. Implementation is at risk of failure if you are forced to implement it yourself or a generic third-party consultant is responsible. At the enterprise level, you should only trust the software developer to properly implement the software.
Because this is a significant investment (although the ROI makes it worth it) make sure that the software's built-in reports or regulations can be adapted to changes in regulations. Search for a software platform with support for changes in your needs, whether that's customized reports or a regulatory database that gets automatically updated.
Image used with permission from Oliver Tacke
This Blog Was Co-Authored By: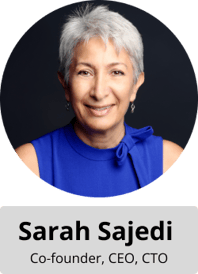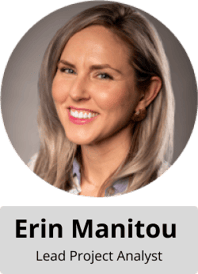 Alex Chamberlain is a writer for ERA Environmental Management Solutions.