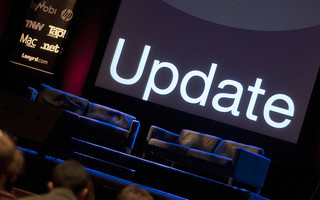 The deadline (see below)for NPRI reporting is fast approaching, and Canadian manufacturers are getting prepared to quantify and report their hazardous emissions.
But no matter how many years you've submitted a NPRI (National Pollutant Release Inventory) report, you can never rely on just your memory or experience to guide you through the process.
That's because the Canadian government is constantly changing the NPRI reporting regulations. Over the last two decades, 11 years have included significant changes to NPRI reporting thresholds and the NPRI substance list.
A History of Change
In fact, in the last 10 years, there have been over 60 significant changes made to the NPRI regulations, all to make NPRI reporting more useful, accurate, and (sometimes) easier.
The list of NPRI reportable substances list has grown to encompass 346 chemicals, all of which are considered hazardous or toxic. This list has grown significantly to reflect new information about chemicals commonly used in the manufacturing sector.
And the last few years have been no different. The previous 2 years have brought some significant changes that could make a big difference in what you include in your NPRI report this year.
What it all adds up to is this: your NPRI report this year is not going to be the same as last year's.
The Changes You Need to Know
Keep these recent changes in mind when you're preparing your NPRI report this year:
Sulphur hexafluoride has been removed from the list of NPRI reportable substances. This change is because the substance is already reported under Environment Canada's Greenhouse Gas Reporting Program.
The reporting threshold for selenium and all of its compounds has been changed to 100 kilograms.
The NPRI reportable substance p,p'-Isopropylidenediphenol should now be reported under its common name, bisphenol A.
NPRI reports should no longer include Canadian and United States Standards Industrial Classification (SIC) codes. Instead, use the North American Industry Classification System (NAICS) codes.
Provincial licence and identification numbers for facilities in the conventional oil and gas extraction sector are now required to be reported.
You are no longer required to report anticipated quantities of releases and disposals in the next 3 years. You can still voluntary submit this information with your NPRI report.
And here is perhaps the single most important change that you absolutely must be aware of:
The deadline for NPRI reporting has been changed to June 29. (See the Gazette publication here).
More Changes on the Horizon
The NPRI reporting regulations are made through a system of consultations and proposals. Even you can propose a change to the current way of doing things.
Currently, there is a proposed change submitted by Environmental Defence to add Naphthenic Acids to the NPRI substances list. It will not go through the consultation process until after the 2011 NPRI reports are due, but it is officially being considered for the 2012 NPRI report requirements.
ERA has released its complete guide to NPRI reporting, outlining all of these above changes and everything else you'll want to know about NPRI reporting. You can get your free copy here.

Image credit: Hellogeri