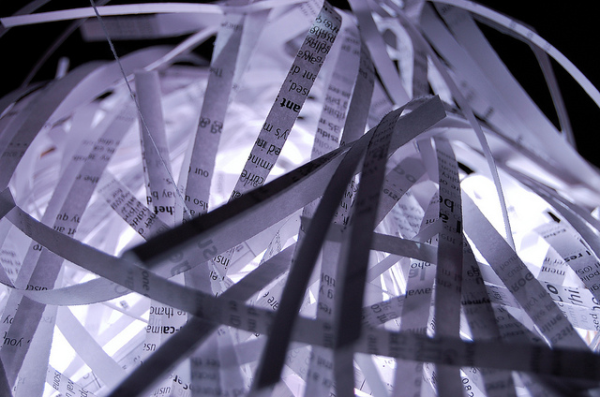 The EPA is looking to shift away from paper based reporting to improve efficiency, save resources & cut back on paper waste (Image credit: RLHyde).
In its continuing efforts to make the shift away from paper-based reporting to electronic reporting, the EPA has announced a proposed change to the way you do your annual TRI reporting. The proposed rule would require facilities to report all non-confidential TRI data to EPA through their electronic software which is provided by the Agency.
According to the EPA, 95% of reporters already use the TRI-MEweb software to complete their TRI reports, meaning that this shift to electronic reporting should not make any difference to the vast majority of environmental managers.
The proposal is also strengthened by the fact that confidential TRI data, like trade secret materials, will continue to be submitted in hard copy, mitigating any fears businesses might have about internet privacy standards.
But what if you're in the 5% that still doesn't use electronic reporting software?
Even though you might be comfortable with paper reporting, here's why the EPA thinks you'll be better off with electronic reporting:
If you have comments about this new proposal, let your opinion be heard using one of these methods:
www.regulations.gov: Follow the on-line instructions for submitting comments.
Email: oei.docket@epa.gov
Mail: Office of Environmental Information (OEI) Docket, Environmental Protection Agency, Mail Code: 28221T, 1200 Pennsylvania Ave., NW, Washington, DC 20460
Hand Delivery: EPA Docket Center (EPA/DC), EPA West, Room 3334, 1301 Constitution Ave., NW., Washington, DC 20460. Deliveries are only accepted during the Center's normal hours of operation, 8:30 a.m. – 4:30 p.m. Monday – Friday.