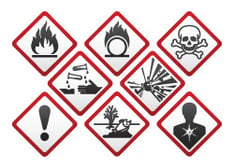 June is officially Toxic Release Inventory (TRI) Month here at ERA Environmental– and that means 30 days full of helpful TRI advice from our crack team of reporting experts, educational guides to improve your TRI emission calculations, and to top it off we're partnering with former US EPA TRI Coordinator and Regulatory Leader Nora Lopez to bring you first-hand advice in a compelling blog series.
And we have one more big announcement: ERA will be hosting a short, focused webinar on TRI reporting and spotting red flags in your report before you submit. It will be hosted by ERA and feature recently-retired USEPA TRI Coordinator for Region 2, Nora Lopez. She has coordinated and completed thousands of TRI audits long tenure with the EPA, and is now ready to share her industry acquired expert insights and with you.
If you are responsible for, or assisting in, the submission of your facility's TRI report this year we encourage you to stay tuned and subscribe to this blog all month to get the very best advice and support from our team of experts. We have over 20 years of hands-on TRI reporting experience, and have generated hundreds of TRI reports for almost every industry.
By the way, you can subscribe by entering your email in the top right of this page. All you need is a business email address.
What You'll Get this Month
So what kind of resources and information can you look forward to from us this month? We know you're busy with TRI reporting this month, so we're keeping things short and simple:
Guides about TRI best practices and common reporting mistakes that you need to avoid this year.
Insider advice to help you understand TRI reporting requirements and processes.
Short articles from our expert EHS team to keep your TRI reporting on track.
A must-attend webinar from an EPA TRI Insider that will help you bullet-proof your TRI report before you submit.
ERA Knows TRI Inside and Out
ERA Environmental Management Solutions has over 20 years of experience helping EHS professionals from almost every industry do their Toxic Release Inventory reporting. Our experts have generated hundreds of TRI reports, and our EMS (Environmental Management Software) platform is specifically designed to generate comprehensive TRI reports that can be digitally uploaded to TRI-MEweb without any extra formatting.
ERA has worked closely with the EPA to ensure our TRI reporting functionality meets all EPA standards, and our Master Chemical List contains all TRI chemicals and their states to ensure the total accuracy of TRI reports generated using our software.
In general, ERA software users are able to generate their TRI report in less than half the time since our software does all the calculations for them in a fraction of the time. All they need to do is verify the results and upload to TRI-MEweb.
Keep in Your TRI on Schedule with Us
Make sure to subscribe to email alerts for the exciting help articles, insider tips, guides, and webinar that we'll be producing this month. If you want to learn more about using the ERA system for doing your own Toxic Release Inventory reporting this year, let us know by requesting a free, personalized demo with one of our TRI experts.